Are you looking to pursue a career in healthcare?
Have you heard about HHA and wondered "what is HHA and how can I get in on the action?" If so, you are in the right place.
For several years I worked as a gerontological nurse, and the healthcare world was my world. I have come across so many young people looking to get into healthcare; they have so much passion and drive but have no idea how to get started. I decided to dedicate myself to putting together posts with that explain aspects of healthcare especially in the areas of aiding.
Today, we are going to talk about HHA.
What does HHA stand for?
HHA stands for Home Health Aide.
So, what is a home health aide?
It is a person who helps people who either have a disability or a cognitive inability and are not in a position to take care of themselves. The HHA worker assists the client with their day to day tasks such as bathing, dressing, cleaning, and cooking.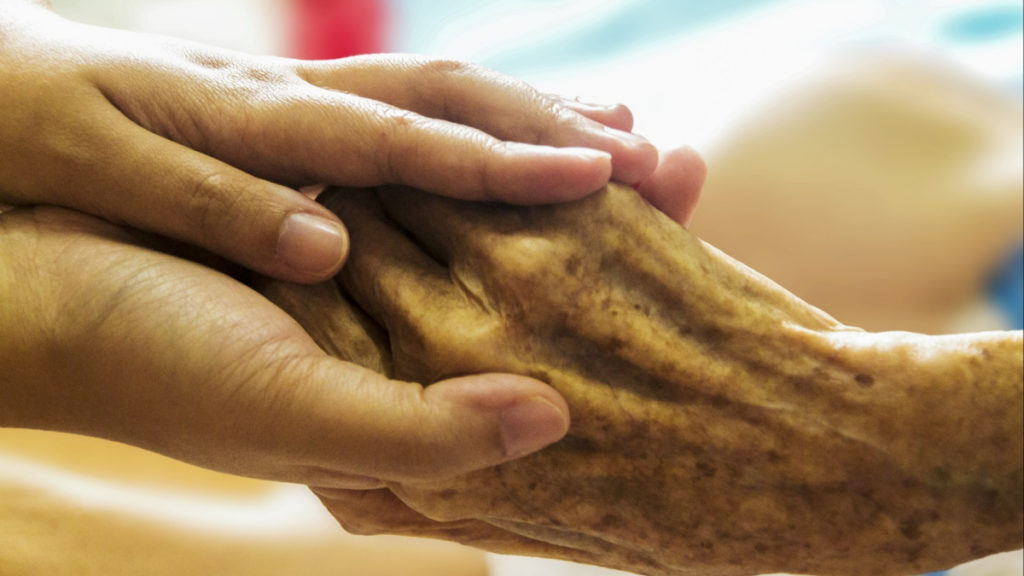 What are the educational requirements for being a Home Health Aide?
The educational requirements for an HHA vary according to the employer. If you intend on working with an organization that receives funds from Medicare and Medicaid, you will need to have formal training.
If you decide to work for private companies, however, that may not be a requirement. In this case, you will mostly get on the job training.
What kind of training do you need? What are the different training options available for HHA?
The training that you get will include a general introduction to HHA, basics of life support, nutrition, medical terminologies and medication. Additionally, there will be some cleaning and home care tasks sessions.
While having a degree may not be a requirement for being a home health aide, you will need training. You can get training by enrolling into any of the following institutions: community colleges, elder care programs, online training programs, vocational schools or home health care agencies.
I would also recommend that you check the National Council of State Boards of Nursing for more guidance on what institutions will be best for your training.
My advice is that you should choose a course that includes a CPR class.
CPR is short for cardiopulmonary resuscitation.
In the classes, you will learn how to help resuscitate patients with breathing or cardiac emergencies. This is will give you an edge over the competition. It will also come in handy in an emergency and assist you in saving a life.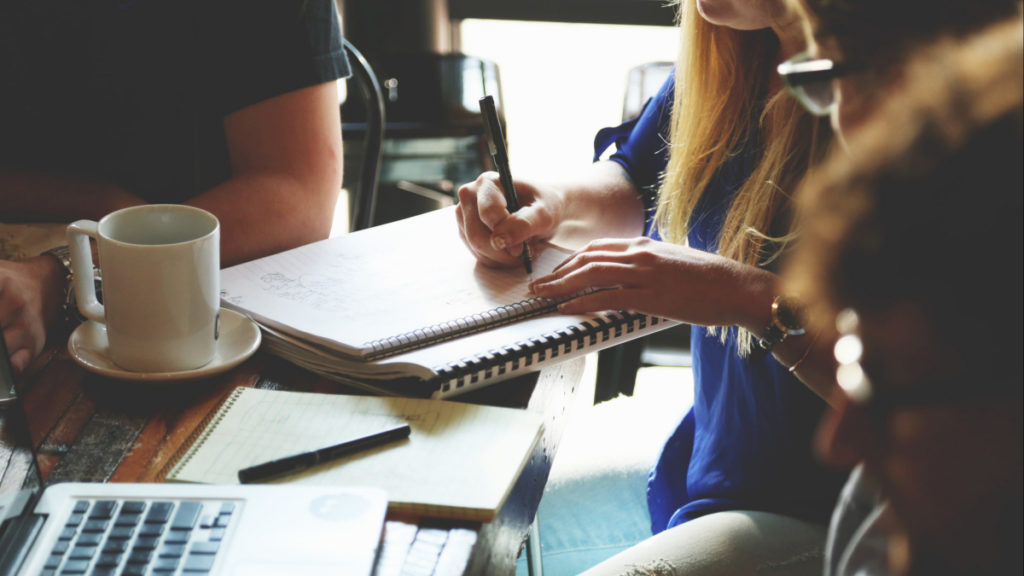 Can you find free training?
While you may not come across free training online, you may find organizations that offer them.
If you need one that is in your area, you will need to do thorough research, so you don't end up wasting your time. You can start by checking out our Free HHA Training section.
First, follow up on the agencies; you have nothing to lose.
Second, take notes and list a few queries to ask about the courses. Some of the questions you can ask include:
Who is going to train you?

What will the training require?

How long will the training last?

Is the institution accredited and approved by the state?
And so on.
What are does a Home Health Aide job description look like? (video)
When you start working, you will be required to undertake your job either in your client's home or in an assisted living home.
An HHA worker is required to assist the patient with their daily living and should also help with primary routine care. Some of the duties may involve assisting in changing their dressing, brushing teeth, bathing, giving medication and helping them with their artificial limbs or walking aids.
You will also be required to monitor the patient's condition and report any inconsistencies to their family doctor or any other healthcare provider tasked with the client's health care. Check out this video on a day in the life of Home Health Aide.
[youtube https://www.youtube.com/watch?v=ocRPlzAAmsg&w=700]
What are the job prospects in this industry and where can I find a job?
To survive in this industry, you need to have a passion for helping others. The better salaries come after years of experience. Unfortunately, research has shown that the pressures of the job and the low starting wages lead to many people leaving their jobs after a short time.
According to the Labour Bureau of Statistics, the industry has employed about 820,960 people. Home health care services were the most significant employer in the sector of 2017.  Staffing agencies, health agencies, and hospices are some of the establishments that hire home health aides.

As you can see from the picture below, many states are in need of HHA.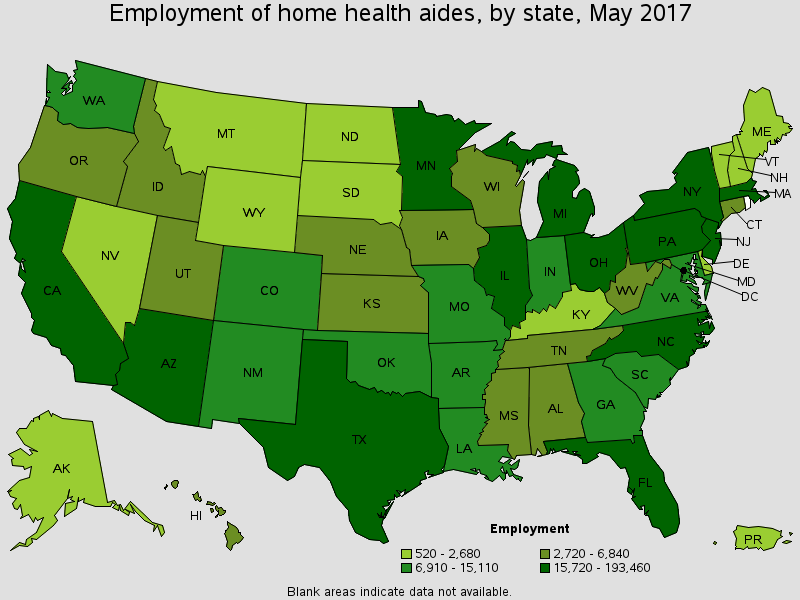 What is HHA: Final thoughts
If your dream has been to get into healthcare, you should consider being a Home Health Aide as an option. I hope this article gives you insight into how you can start the process and answers the question "What is HHA?" 
What are some of the challenges you have come across in your journey of exploring healthcare? Feel free to share your experiences with us in the comments section.