What is a home health aide? A home health aide is not a job that will be suitable for everyone. Some of the main attributes required are a compassionate and caring nature, patience and most of all the ability to treat older adults with the dignity and respect they deserve. Being a home health aide can be very rewarding for a person that displays the above mentioned attributes.
Providing at home healthcare for people who no longer have the ability to care for themselves, can mean that the aide often becomes like part of the family. More often than not, an aide will usually spend more time during a working day with the patient than their own friends or family would.
How To Become A Home Health Aide
This can be a difficult process without proper guidance and all the relative up to date information. The following information is enough to ensure a person who wants to gain the accreditations to work in the care industry can do so. Many companies will provide HHA training to new employees. If this is not the case, you can find full details of where you can benefit from free home health aide training in the content provided on this site.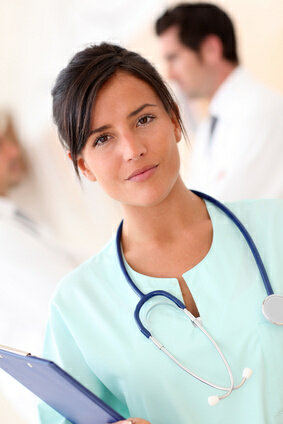 Advantages
The educational requirements needed to become a home health aide are low
Care is often provided around the clock, so workers can have a flexible time schedule
The job can usually be either part time or full time
You receive high levels of job satisfaction gained from helping older adults achieve a better quality of life
With additional gained qualifications or certificates, opportunities may be provided to further your career within the health industry
Disadvantages
Around the clock care can also mean long shifts or sometimes working up to 7 days a week
Some of the duties required as part of the job can be a little unpleasant, like changing soiled linens or bedpans
Some of the older adults may be unable to move without help, so the risk of on the job injuries remains high
The salary provided remains low because the entry requirements are low
The emotional strain that can come with having to watch terminally ill patients suffer or in many cases pass away
Difference Between A Home Health Aide And Other Health Care Jobs?
Home health nursing is a general term and has quite a few different job roles contained within it. Each of these jobs is differentiated by the level of care administered depending on the qualifications and expertise held by each individual.
These different job roles include but are not limited to:
Certified Nurse's Assistant
Nurse's Aide
Nursing Assistant
Home Health Nurse
Home Health Aide
Home Attendant
Home Nurse
All of the above job roles provide basic health care. The main differences between them are where they work, what qualifications, training or certificates they hold, what age groups they provide care for and what level of medical care they are certified to administer.
Although the job of a home health aide is one of the lowest entry levels compared with the other listed jobs, it is also the one that can have the greatest impact as regards to the patient's physical and emotional well being. The duties and tasks that you will be required to perform will have a make a big difference on the quality of life that your patient has. The ability to live in a secure, clean and homely environment during an illness or in old age can have huge implications on a patient's emotional health.
Understanding Home Health Care
What Home Health Aide Jobs Are Available Now And In The Future?
The home health industry has been on a steady rise over the last ten years due to the sheer amount of elderly adults needing care and health care reforms. These elderly people need constant care but are not sick enough to move into a residential home or hospital. According to the Bureau of Labor Statistics, home health aide, care giver, nursing home and live in care giver jobs are in constant demand. The industry as a whole will have seen a 50% growth rate from 2008-2018.
U.S. News Money published an article in January 2014 stating:
Take your pick of the 38 health care jobs, and you'll find the same story: There are more openings than applicants to fill them. Health care is the strongest job area of the economy right now, says John Challenger, CEO of Challenger, Gray & Christmas, Inc., an outplacement consulting firm. It's a consistent creator of jobs, so there's so much demand for the services, 31 million more people have access to insurance due to health care reform.
Home Health Aide Job Description
Many reading this will be thinking: what does a home health aide do? The actual purpose of a HHA worker is to allow patients to live in their own home by continually monitoring and noting their physical and mental condition, while continuously giving the patient consistent support, personal services and educating family or friends on how to provide a better living environment for the patient.
Home health aide duties and responsibilities:
Observe the patient's mental and physical state. Any changes will be referred to the patient's supervising doctor or nurse
Regulate dietary and nutritional requirements
Always adhere to pre set meal plans
Measure and record vital signs
Collect routine specimens
Provide housekeeping duties: washing clothes/bed linen, food shopping, cleaning floors, preparing/cooking meals, doctor's appointments and general errands
Assist when necessary with washing, bathing, dressing and using the bathroom
Give support to the patient and their families. Try to educate them on ways they can help provide extra care
Assist with the taking of prescription medication as outlined in the care plan
Remember that you represent not only yourself but also the company or state that you work for
Participate in educational opportunities to update job knowledge and HHA training practices
Complete all other duties as assigned within the scope of practice
Always follow company or state procedures, rules and guidelines
Home Health Aide Salary: How Much Can I Earn?
How much does a home health aide make compared to the average American?
This will always depend on which state the HHA works in. Different states have different entry requirements for HHA jobs. Some states require higher educational qualifications but may also then pay higher salaries. In the table below, you can see the national average HHA salary in comparison to the national average wage based on an average 40 hour working week, 4 week months, 12 months in a year and 52 weeks a year.
Average home health aide salary comparison
| | National Average Salary | National Average Home Health Aide Salary | Total Difference |
| --- | --- | --- | --- |
| Hourly | $24.45 | $10.00 | $14.45 |
| Weekly | $978 | $400 | $578 |
| Monthly | $3,912 | $1,600 | $2,312 |
| Yearly | $46,944 | $19,200 | $27,744 |
The figures contained in the table above make for stark reading. It is important to remember that the entry requirements for a HHA job in most states are extremely low. These low entry requirements mean that the HHA job is accessible to a lot more people who do not have college or university educations. Although the gap in salary earnings may seem vast at first glance, when put into perspective with how much money, time and effort has to be spent on a college or university education the figures seem more realistic.
Home Health Aide Salary: Highest Earning States
How much does a home health aide make in the top paying states?
As previously mentioned, this depends on which state they work in and what that states entry requirements are for the HHA job. The table below depicts the top 5 highest paying states within the U.S. Figures are based on an average 40 hour week, 4 week months, 12 months in a year and 52 weeks a year. Wisconsin, Massachusetts, Alabama, New York and Connecticut are the most well paid. 
| | Wisconsin | Massachusetts | Alabama | New York | Connecticut |
| --- | --- | --- | --- | --- | --- |
| Hourly | $27.07 | $26.25 | $26 | $25.41 | $25.41 |
| Weekly | $1,082 | $1,050 | $1,043 | $1,016 | $1,016 |
| Monthly | $4,330 | $4,201 | $4,173 | $4,066 | $4,066 |
| Yearly | $51,970 | $50,410 | $50,080 | $48,800 | $48,800 |
An interesting comparison can be made when noticing that each of the five highest paying states are above the national hourly rate average for the whole of the United States.
Becoming A Certified Home Health Aide: How Do I Get Certification?

The HHA training and education needed to work as a home health aide can differ depending upon what state you are trying to seek employment in.
Contact your local board of nursing and ask them directly what educational and training requirements you need to have to qualify for a job.
Ask if you need a license or certificate and what type of exams/on the job training is required.
Always find out if the license of certificate costs money to attain or is there places that offer free courses.
Some home health companies run their own training programs in accordance with state issued guidelines.
HHA certificate educational programs are usually taken in local colleges. They typically take less than a year to complete. Participants are educated in basic patient health care skills including:
Basic Health Care
Life Support
First Aid
CPR
Medical Terminology
Again, depending on what state you are in, the entry requirements for these certificates can differ. Some of the general requirements can be meeting immunization and health screening tests, passing a criminal background check, having a high school diploma. Many colleges even require students to pass an admissions test.
There are also some home health aide certification online programs available. Before participation in any of these programs, always check what type of certificate your own state's nursing board recognizes as valid qualifications.
Home Health Aide Training: Home Health Aide Classes
Indentified below are 5 Home health aide classes available for potential and current home health aides. The HHA classes are specifically designed to enable students to become certified home health aides.
Corning Community College
The CNA/HHA Training course is a duel certification program that provides 128 hours of training, including 4 days of clinical practice and certification exams. Prerequisites for enrolling in this program include a high school diploma or GED, a clean criminal record, evidence of a recent physical exam, and attendance at an information session.
Address: 1 Academic Drive, Corning, New York 14830                    
Phone: 607-962-9222
University Of The District Of Columbia
The UCD home health aide classes are approved by the D.C Department of Consumer and Regulatory Affairs, Service Facility Regulation Administration. The training course includes all of the subject areas mandated by the U.S Department of Health & Human Services, a two day practicum, training in cardiopulmonary resuscitation (CPR) and specialized HIV disease training.
Address: 4200 Connecticut Avenue, NW, Washington DC 20008
Phone: 202-274-7106
American Red Cross
The American Red Cross offers a combined 4 week (day classes) or 7 week (evening classes) Nursing Assistant and HHA Training Program. The program is 126 hours and includes a CPR for the Professional Rescuer – Health Care Provider Training.
Address: Central Massachusetts Chapter 2000 Century Drive, Worchester, MA 01606,
Phone: 508-595-3700
CQES
This non-medical training will enable you to work in residential facilities, assisted living, homes for individual residential care, personal care attendant training and home health aide positions. The home health aide classes are 80 hours total and can be completed in 30-45 days. You will receive training in over 9 major classes.
Address: 8020 W. Sahara Avenue, # 235 Las Vegas, NV 89117
Phone: 702-489-5822 or 702-445-3334
Fax: 702-489-5858
Email: CQES@CQES.org
Texas Healthtech Institute
This HHA program provides instructions in basic nutrition, home sanitation, infection control, first aid, personal hygiene, interpersonal communication skills, geriatric care, and legal and ethical responsibilities. The home health aide classes are over 92 contact hours over 6 weeks.
Address: 1690 N Major Drive, Suite 201 and 202, Beaumont, Texas 77713
Phone: 409-866-0555 or 409-201-0669
Email: admin@texashealthtech.com
Free Home Health Aide Training Programs
There are plenty of options available for people looking for free home health aide training. The New York City area especially has some excellent programs.  We have information regarding the top free programs in Queens, The Bronx and Brooklyn. If you are looking further afield we even have some options for Rochester and even New Jersey. With the ability to get free training there really is no excuse if you are looking to become a home health aide.
Becoming A Certified Nursing Assistant (CNA)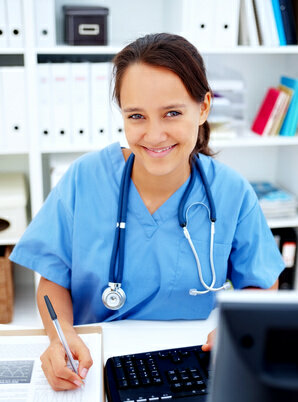 The CNA course is available in many local community colleges across the different states. Each individual state is responsible for ensuring every graduate has met the CNA requirements in minimum supervised-hours works and classroom education. The most common place for employment of  CNA nursing staff is in hospitals or nursing homes.
The certificate in nursing assistance can be gained in a relatively small amount of time, usually under a year, depending on which college you study at. Many colleges require entrants of the CNA program to complete a number of other basic classes in preparation for the course, some of these are listed below:
Human body functions
CPR
First Aid
Medical Terminology
I.T Skills
The certificate is usually separated into two main parts: basic patient care in the classroom environment and a program of minimum hours worked. This is usually 75 hours worth of supervised clinical externship. The basic skills needed to become a CNA are including but not limited to:
Bathing
Dressing
Patient feeding
Vital signs
Catheter care
These skills are taught in the classroom and then put into practice in a nursing home or hospital environment under proper medical supervision. The supervising nurse or medical staff will then have to sign off on their worksheet, detailing that the student posses the required skill set levels to be a competent CNA.
According to figures published on www.indeed.com (one of the leading health care job search websites) there can be up to a $15,000 salary increase between being a HHA and CNA, it is quite obvious why it is well worth the extra time and effort studying and learning more in depth medical skills to become a CNA.
Certified Nursing Assistant (CNA) Training Classes
There are many CNA certification classes offered in every state in the U.S. To be able to find accessible nursing classes that suit your schedule and provide the certificate you desire, it is advised that you research the program you are interested for yourself. Most of the schools, colleges and companies you will be looking at will have a' 'frequently asked questions' or 'FAQs' section on their website that could resolve your queries. If you want more advice, you can also look on forums to read opinions on what other like-minded people think of schools, courses and curriculum
A list of five top CNA courses provided has been detailed below with addresses, phone numbers and online information:
Florida Vocational Institute – Miami, FL
Email: info@fvi.edu
Website: www.fvi.edu
Address: 6840 S.W 40th Street, Suite 211-A, Miami, FL 33155
Phone: (305) 665-1911
Wichita Area Technical College – Wichita, KS
General contact:
Website: www.watc.edu
Address: Wichita Area Technical College, 4004 N. Webb Road, Wichita, KS 67226
Phone: (316) 677-9400
Healthcare:
Contact: Ebony Edmondson – Admissions Counselor
Email: eedmondson@watc.edu
Phone: (316) 677-1024
Marian College – Indianapolis, IN
Email: admissiona@marian.edu
Website: www.marian.edu
Address: Marian University, 3200 Cold Spring Road, Indianapolis, Indiana 46222
Phone: (317) 955-6000
Everest College – Reseda, CA
Website: www.everest.edu
Address: 18040 Sherman Way #400, Reseda, CA 91335, 
Phone: (888) 223-8556 or (818) 774-0550
Help At Home, Inc. – Chicago, IL
Email: info@helpathome.com
Website: www.helpathome.com
Address: Help at Home, Inc., Suite 800, Chicago, IL 60602
Phone: (800) 404-3191
Fax: (312) 704-002
Free Certified Nursing Assistant (CNA) Training Classes
Community College Of Rhode Island – Warwick, RI
The free CNA training is part of the grant-funded Adult Skills Training Program. These programs are funded by the RI Department of Education.
Email: hbragger@ccri.edu
Phone: (401) 333-7283
Website: www.ccri.edu
Address: 400 East Avenue, Warwick. Rhode Island 02886-1807
General Phone: (401) 825-1000
Billings Clinic – Billings, MT
If you can prove you really want to work as a certified nursing assistant, Billings Clinic will give you the opportunity to train as you work. Training is free but you have to pay for scrubs and shoes.
Website: www.billingsclinic.com
Address: Billings Clinic, 801 North 29th Street, PO Box 35100, Billings, MT 59107-7000
Phone: (406) 238-2500 or 1-800-332-7156
National HealthCare Corporation LLC (NHC) – Murfreesboro, TN
NHC actively promotes their organization as providing exceptional levels of quality care to their patients. If you are interested in joining their team and working as a CNA, you will need to prove your level of dedication and professionalism.
Website: www.nhccare.com
Address: National HealthCare Corporation LLC, 100 East Vine Street, Murfreesboro, TN
Phone: (615) 890-2020
Fax: (615) 890-0123
West Haven Manor – Apollo, PA
To apply for free CNA classes you have to do this personally, whether it be over the phone or via post. The free training is 'on the job' learning which provides great benefits so places fill up fast.
Address: West Haven Manor, 153 Goodview Drive, Apollo, PA 15613
Phone: (724) 727-3451
Marquis Companies – Milwaukie, OR
This highly sought after and very competitive program usually runs every 5 weeks. To find out more about the CNA certification class offered, follow this link: http://www.marquiscompanies.com/careers/cnacertification/cna-faq
Website: www.marquiscompanies.com
Address: 4560 SE International Way, Suite 100, Milwaukie, OR 97222
Phone: (971) 206-5200
CPR Certification Requirements For Home Health Aides
To become a certified home health aide worker you will have to complete and pass a basic Cardiopulmonary Resuscitation (CPR) course. CPR and basic first aid are usually covered under the same certificate, there are some exceptions to the rule so before enrolling in any local CPR classes please check what areas the certificate covers.
Cardiovascular diseases
Symptoms of choking victims
Methods to control bleeding
Treating victims of shock
Basic anatomy and physiology
Heimlich Maneuver
Assessment of injuries
Blood Bourne Pathogens
There are many reasons that both CPR and basic first aid are extremely important as a home health aide. The main one is that you will most probably be one of the first people on the scene or on hand if your patient has an accident or becomes seriously ill. Medical experts conclude that in many cases lives could be saved if correct CPR or first aid techniques are administered before the emergency services arrive on scene.
CPR Training Centers:
NY Metro CPR
Address: 500/519 8th Avenue, Pearl Studios, New York, NY 10018-6504
Phone: 718-340-3434
CPR Training Centre
Address: Po Box 55806, Seattle, WA 98155
Phone: +1.2066213560
Email: Scheduler@cprtr.com
CPR Training Centre
Address: 2190, Meridian Park Blvd, Ste J. Concord, CA 94520  
Phone: 925-934-6223
Prism CPR Training Center
Address: 2000, S.Jones Blvd. Suite 150, Las Vegas, NV 89146
Phone: 702-798-7500
Email: PrismCPR@prismcpr.com
Central Ohio CPR
Address: 6260 Huntley Road, Columbus, OH 43229
Phone: 614–562-7297
Email: centralohiocpr@yahoo.com
Finding Home Health Agencies Near Me
With so many home health aide agencies spread far and wide across the United States we have set out to find the best health agencies to work for as a home health provider. The following organizations are all part of the HomeCare Elite registered by the National Research Corporation.
1st Choice Home Health
 We give our patients quality care at home with focus on personal one-on-one attention.
Website: www.1stchoicehh.com
Address: 1205 Bent Oaks Ct. Suite 100, Denton, TX 76210
Hours: 8:00 – 4:30 Monday through Friday
Phones: (940) 387-4594 or (877) 387-4594 (answered 24/7)
Fax: (940) 387-4915
Email: resume@1stchoicehh.com or info@1stchoicehh.com
5 Star Home Health
 Provides the best in home health care in central Florida.
Website: www.5starhomehealth.net
Email: info@5starhomehealth.net
Address: 5104 N Orange Blossom Trail, Orlando, FL 32810
Phone: 407-296-2610
A & Z Home Health Care, Inc.
 At A & Z Home Health Care, Inc. no two clients will have the same needs so you'll always have something new to look forward to with every assignment.
Website: www.azhomehealth.com
Email: info@azhomehealth.com
Address: 3043 Ridge Road, Suite 201, Lansing, Illinois 60438
Phone: (708) 418-1608
A And E Home Health Services, Inc.
 Placed in the top 500 of all agencies throughout the country for HomeCare Elite registered by the National Research Corporation.
Address: 2377 W Foothill Blvd Suite 14, Upland, CA 91786
Phone: (909) 946-2232
Abbott Care
We are passionate about building a caring and friendly work environment that strengthens our team, and helps you to do your best!
Website: www.abbottcare.com
Email: info@abbottcare.com
Address: 378 Page Street, Suite 3, Stoughton, MA 02072
Phone: 781-344-0344
Fax: 781-344-6818
Office Hours: Monday through Friday 8:30 am – 5:00 pm
Home Health Aide Interview Questions
What most interests you about the HHA position?
Do you have previous experience as a home health aide? If so, please give me a detailed explanation.
What personal traits do you feel you possess that would enable you to deal with difficult patients who suffer from emotional or mental health disorders?
Can you or your previous agency provide us with current documentation related to specific services that you are trained or certified to provide?
Could you please provide your main likes and dislikes about the home health aide job?
After a long difficult day, a member of the patients family  comes home and starts criticizing the work you have completed, how would you handle this situation?
Could you please explain in detail how would you correctly transfer a patient from a bed to their wheelchair?
Are you comfortable working with patients who have no ability to care for themselves?
Do you have a reliable car and a valid driver's license?
What hours and days are you available to work?
Home Health Aide Resume Tips
Make sure you take time to write a detailed cover letter. This is the first page of your resume that the hiring manager  will see. A great first impression of your resume is vital, especially if there are numerous applicants for the same job.
Check that all your previous experiences and skills listed are applicable to the home health aide job. The person hiring will only be interested in what attributes you can bring to the role.
 Add a recent, professional looking photo to your resume. If possible it could be one of you dressed in a previous work uniform, showing just how neat and presentable you would look if you were to be given the job.
As a home health aide you will need to have a friendly and outgoing but professional manner. Try to highlight these particular skills in the 'about me' or 'personal interests' section of your resume.
Ensure both your references are professional, up to date and as relevant as possible to the home health aides job application.
Take time to fully investigate all aspects of the home health aide job description and what tasks you will be required to undertake if you were hired. Then demonstrate how the skills and attitude traits you possess are appropriate for the tasks.
Conclusion
Within the U.S, the home health care is widely regarded as an ever expanding market. The 50% growth that the market has shown over the last ten years is testament to the fact that in-home care has never been so widely sought after. With so many elderly and ill patients having access to health insurance due to health reforms, the market growth shows no visible signs of being affected by the recent recession that has negatively affected many other job markets.
If you have the necessary attributes and skills to become a home health aide, you should feel quite confident that in today's volatile job market there seems to be a promising future of job stability within the home health care industry. The annual salary of a HHA can be low in relation to the national average salary because of the low level of education needed to apply.
After completing HHA training and starting your first placement, you will see how rewarding it is that you are providing such a unique and valuable service to the right person. To an elderly home care patient, you might be the only person that they interact with on a daily basis, especially if they are bed bound or of low mobility. A lot of the time the patients will be unable to complete tasks that most people take for granted each day. The daily tasks and responsibilities that you as a HHA undertake such as cleaning, washing, dressing and cooking meals, mean more to the person you are caring for than you could ever imagine.